What is the Metabolic Balance Program?
 
What is the Metabolic Balance Program?
Metabolic Balance is a personalized nutritional program that creates an individualized eating plan based on your health status, medical history, and food preferences. It helps reset and rebalance your metabolism, supports weight loss, and teaches you skills for weight management that can be maintained for a lifetime. The program has been helping people for over 25 years and uses functional medicine and optimal nutrition to create a formula for weight loss success.
Metabolic Balance and Michael Chrysler Wellness
Transform your health and achieve your weight loss goals with our comprehensive Metabolic Balance program. Our service includes a free discovery call to learn more about your needs, followed by a complete holistic health intake package and comprehensive blood test analysis. With bio-individual recommendations and a custom 4 phase meal plan program, we will support you every step of the way, from a complete  holistic intake, to nutritional coaching sessions and a final future planning coaching session. Plus, you'll receive email support for 90 days to ensure you have all the resources and guidance you need for long-term success. Take the first step towards a healthier, happier you today.
Metabolic Balanced is Designed Specifically for Your Bio-Individual Needs
Your personalized program is designed to meet the specific needs of your body chemistry based on blood tests. No two programs are the same, and the food chemistry is carefully matched to optimize your results.
Unique and Personal
The food combinations on your plan are uniquely designed for you to naturally diminish your food cravings, and establish a natural harmony to healthy signals of hunger. You will feel fuller for longer and learn that eating smaller portions satisfies your hunger.
Highly Effective
Metabolic Balance delivers fast results that will inspire you to stick with your new eating plan. You'll experience weight loss and fat reduction, increased vitality, and a mindset shift towards energized commitment to new healthy habits.
Direct Support & Motivation Along The Way
Michael will support you through the entire 4 Phase journey. He is fully trained and certified as both a Certified Nutritional Practitioner and Metabolic Balance Coach. His personal experience with the plan and his extensive training make him the perfect guide to your wellness journey.
The Structure of Metabolic Balance
Metabolic Balance is structured as a 3-month program that consists of four phases. These phases are designed to support your transition in mind, body, and behaviour as your hormones rebalance and you lose weight. It's important to recognize that as you undergo physical changes, your thoughts and behaviours may also need to shift. The program is carefully structured to help you make this transition naturally.
THE 4 PHASES OF THE METABOLIC BALANCE PLAN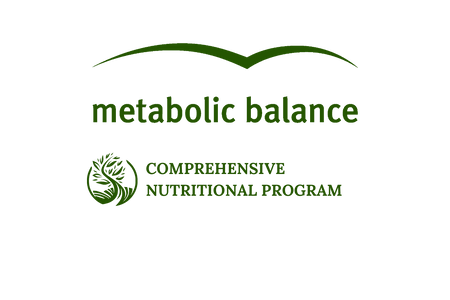 Phase 1 - Cleansing Phase

During Phase 1 of Metabolic Balance, you will undergo a gentle two-day detoxification process. This process is designed to prepare your body for the remainder of the program.
Phase 2 - Detoxification Phase

Phase 2 of Metabolic Balance is a crucial phase that lasts between two and four weeks. During this phase, your body will start to adjust to the healthy nutrition plan provided by the program. Many clients report significant improvements in energy and vitality, as well as noticeable weight loss. As your metabolism balances, you may experience dips in energy and hunger during the first week, but this should quickly pass. It's recommended that you avoid exercising during this phase, as your body is in a period of re-adjustment, and we want to encourage your body to use fat as its primary source of fuel rather than carbohydrates. Gentle walking and stretching are still acceptable forms of physical activity.
Phase 3 - Relaxed Conversion Phase

In Phase 3 of Metabolic Balance, additional food items are added to your personalized nutrition plan, and a "treat" meal is introduced once a week. Clients often report feeling even better during this phase, experiencing increased energy, improved well-being, and continued weight loss. Many also report reduced hunger and cravings for foods they once desired. Exercise is encouraged and gradually reintroduced during this phase, based on your level of fitness and exercise preferences.
Phase 4 - Maintenance Phase

Phase 4 of Metabolic Balance is an ongoing maintenance phase where you will continue to follow the intuitive eating habits that you have learned over the previous months. Support is offered as you manage events such as holidays, celebrations, and eating out in restaurants so that you can maintain your weight loss and build confidence in how to eat healthily in any situation.